KlipMix Free Video Editor
4.2
A Feature-Rich Free Video Editor
Video editing tools have become popular as video sharing has now become extremely common. With established platforms like YouTube and Facebook now entertaining video content to a great extent and with the emergence of Instagram, SnapChat and TikTok offering great visibility to people sharing short and crisp videos, the popularity of video editing tools has skyrocketed. A solid video editing tool should offer a variety of features but shouldn't be too complicated that an average user isn't able to comprehend how to use the functions properly. KlipMix free video editor is a video editing tool that promises great features and ease of use. Is it able to deliver on its promises? Let's find out!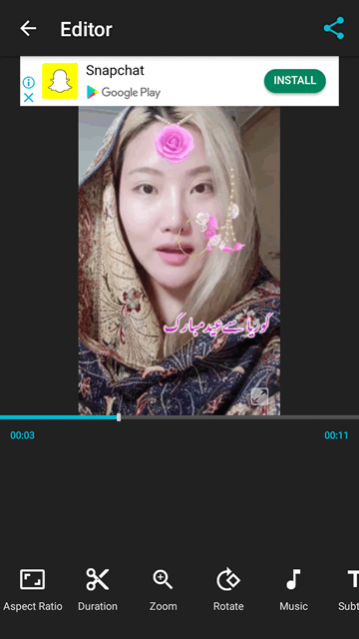 Klipmix Free Video Editor is easy to download and install and the app makes life very easy with a functional and simple homepage. The app's homepage has four tabs. These are 'Editor', 'Merge', 'Trim' and 'My Videos'. The Editor section has the most features and basically offers all the functionalities that you can use to edit any of your videos. The Merge section actually allows merging of two videos and offers a few added features not present in the Editor section in order to help with editing of two or multiple merged videos. The trim section is for reducing the time frame of the selected video clip. Lastly, the My Videos section is to take a look at all of your saved videos that you have edited through the free video editor. There are two sub-sections with one showing stored videos and one showing draft videos that you are currently working on.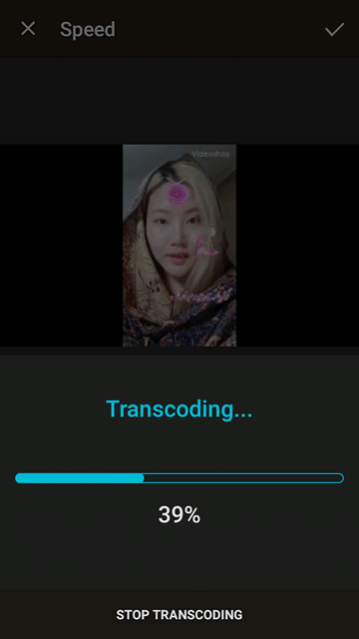 KlipMix Free Video Editor is packed with a number of fantastic features. The Editor section allows for changing the aspect ratio of the videos as you see fit. You can also trim the duration of the video easily by selecting the timeframe that you want to keep and further edit. The zoom feature allows for zooming in on the video if you want to pick a certain area that you want focused within the video. You can also rotate the video's pane if you feel that the video hasn't been shot correctly while there is also the option of adding background music in the video. The free video editor app also offers the chance of adding subtitles and for this purpose, the app goes into timeline mode through which you can add subtitles according to the timestamp. There is also a PIP option through which you can add in few pictures etc. over the running video when needed within the timeline. Five different filters can also be added to change the look and feel of the video while adding transitions and changing the speed of the video is also possible. You can also run the video in reverse to add a cool element while you can also add voice-overs with your own recorded sound if that is something that you need to do within the video. All these features are available for single video clips as well as for multiple merged video clips.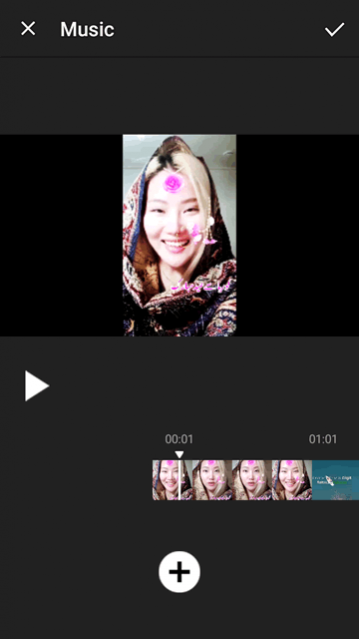 The video clip once edited can be exported. The free video editor app allows to export a 480P version easily while you need to allow ads in order to export a 720P version of the video.
Features:
Very easy and simple to use
Fascinating variety of editing tools available
Very easy to trim video clips and merge multiple video clips
Fantastic features like PIP, subtitle addition, voiceover, speed change and transitions available
Exporting of edited videos in 480P and 720P possible
Conclusion:
KlipMix Free Video Editor is a feature-rich tool which offers a variety of fantastic editing tools. While the free video editor has a number of features, it still is very easy to use them and this is where the app does a great job. It is a must have for anybody who requires to edit videos regularly!
---
Add a review
Tell us your experience with
KlipMix Free Video Editor
4.2
RELATED PROGRAMS
Our Recommendations
---
---
---
---